Oklahoma!!!
Here are some pictures from our trip to Oklahoma! We had a great time and got to feed the horses too. It was too wet to ride, but we had a great time anyway. We loved it!
There is Spirit and Deiter! Click the picture for sounds.
Whoa boys, not too fast with that feed. Hey what's Ryan wearing on his feet?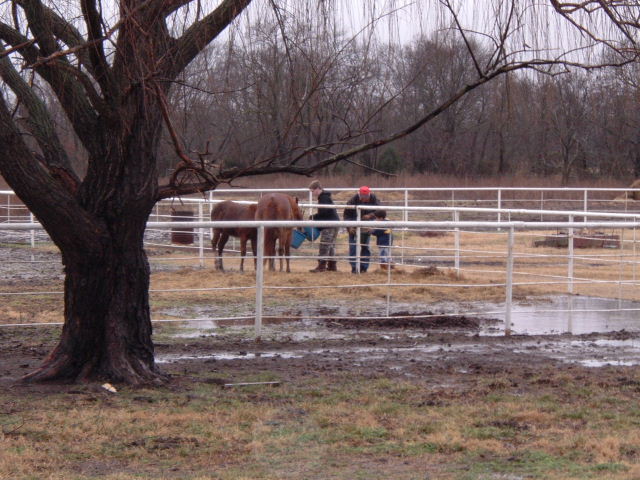 Feeding time for Spirit. Papa Doyle is teaching Ryan well. Shayne is an old pro!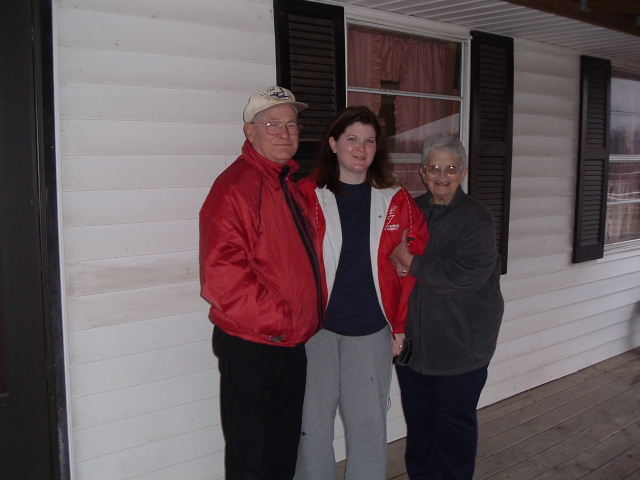 Meanwhile, Leslie is posing for a picture with Nanny and Papa Johnson.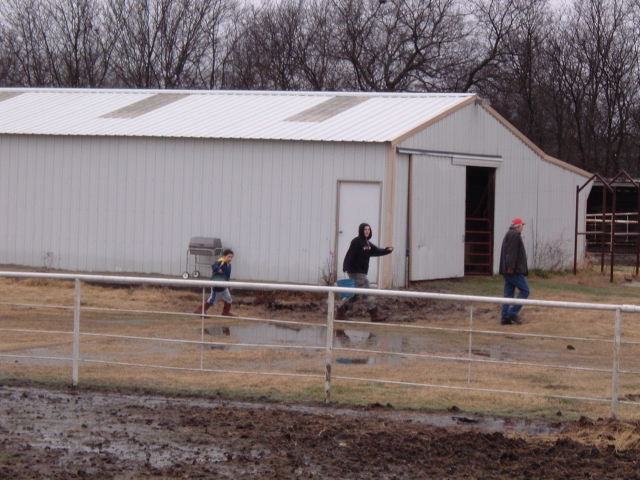 Hey boys, look out for that water hole. Ryan you are gonna step right out of your boots.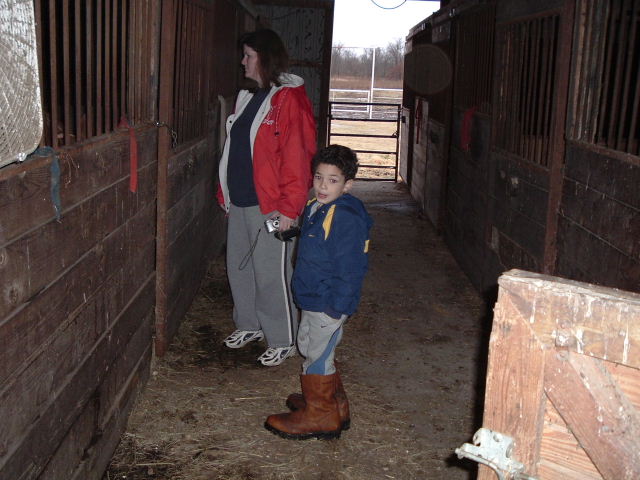 Uh, aren't those boots a little too big for you? Hi honey!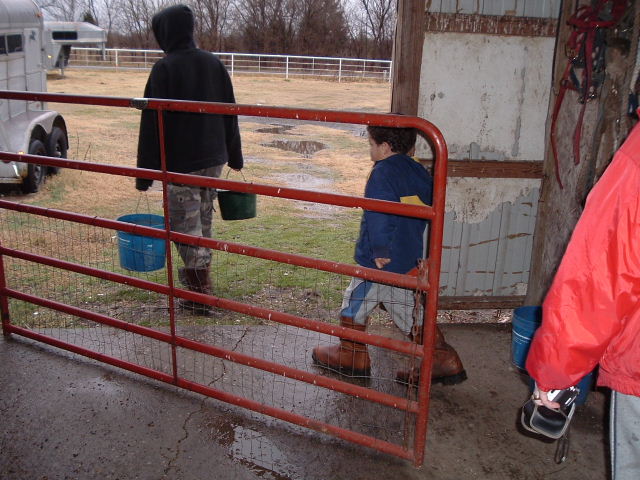 Time to feed some more! See Clock Sony Website